From the Client Area, click on "Services" and from the dropdown bar select "Order New Services":








From the next dropdown bar, select "Product Addons":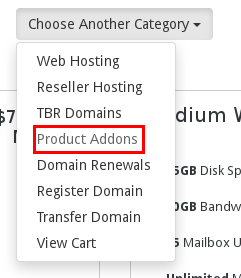 Please note that SSL services require a dedicated IP address to function. First you'll need to order a dedicated IP address. Once this is completed you can click "Back to Shopping", and also order the SSL certificate as well:






Once the order has been received we will install the SSL certificate for you and assign a dedicated IP to your account.

Please open a support ticket if you need any further assistance.