High Performance
Dedicated hosting servers offer the ultimate level of hosting performance and server security - drastically faster than even a VPS. You get your own physical dedicated hosting server and all the resources are dedicated to you.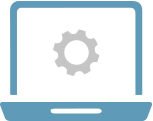 Fully Managed
Focus on building your site and let us handle the technical stuff. CanSpace handles all server administration including hosting backups, server security, maintenance, and updates.

High Level Security
All dedicated hosting servers come security hardened and all software patched to the latest versions. Also, dedicated hosting servers come preinstalled with LFD and CSF firewalls, as well as a high-level Web Application Firewall.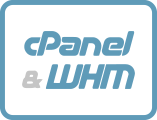 WHM & cPanel
Full root access to your dedicated hosting server along with access to WHM and cPanel (available). With root access to the hosting server you are completely free to customize your server as necessary.

High Availability
All dedicated hosting servers are hosted in our DDoS-free datacentre in Canada. Unlike other providers we protect your dedicated servers against DDoS attacks instead of simply unplugging them.

Premium Bandwidth
100 or 250Mbps of guaranteed bandwidth for your dedicated hosting server - completely unlimited. You will have enough bandwidth to handle even the most intensive applications and never have to worry about overuse.