Are you looking to become a hosting reselling partner with CanSpace in 2023? If so, there are four simple steps that need to be taken in order to qualify and join the ranks of our renowned hosting partner program. Through following these steps, you can join and benefit from the wide range of services offered by CanSpace and enjoy increased profits due to our generous reseller discounts. Below are the steps for becoming a CanSpace hosting reseller in 2023.
Step 1: Research & Select Your Plan
The first step is researching your plan options and selecting the one that best suits your needs. We offer multiple levels of plans, from Bronze, to Gold, to Titanium. With each plan you will receive a wide range of features, such as unlimited email accounts and domains, free SSL certificates, 24/7 support and more.
Step 2: Create Your Account
Once you have selected your plan, the next step is to create your account with CanSpace. During the sign-up process, you will need to provide us with some basic information about yourself such as contact details, company name (if applicable) and payment information. Once all this information has been entered, we will review it and approve your account — usually within one business day.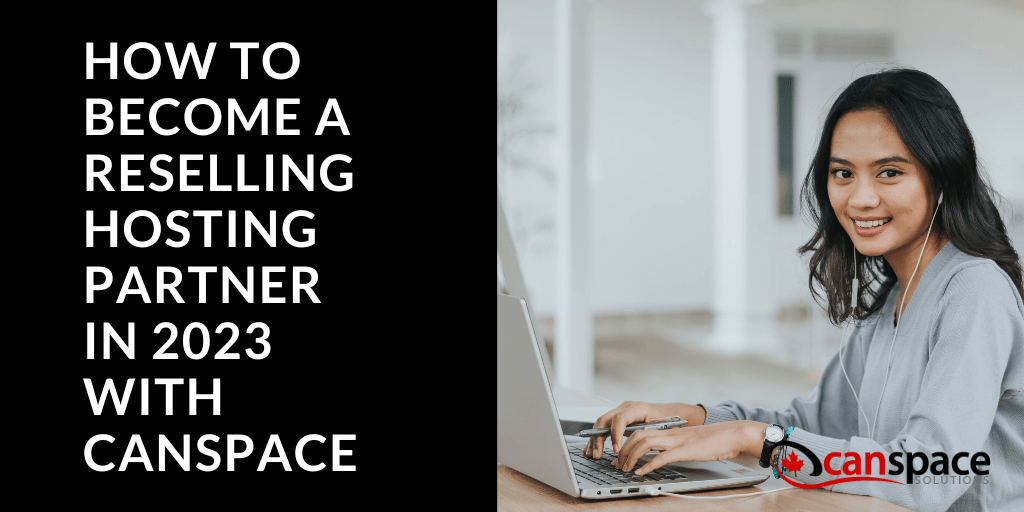 Step 3: Choose Your Domain Name 
The third step is choosing a domain name for your website. We offer a wide variety of top level domains (TLDs) from which to choose. You can also register a brand new domain name with CanSpace and link it to your hosting account for easy management.
Step 4: Start Promoting your Business
And now the fun part – getting clients. We recommend promoting all of the same features that we offer on your own website, as you are able to pass these exact services on to your clients at no charge. Try and find your own niche – perhaps you know a lot about dental clinics, car detailers, or plumbers. Maybe you know many business owners in your own local town or municipality. Identifying your niche and marketing to them is really the key to success.
We will help you through this process by providing tutorials, marketing material and an exclusive customer service team that is dedicated to helping you every step of the way. Your first client is always the most exciting! 
These are the steps necessary to become a CanSpace hosting reseller in 2023. With our extensive range of plans, features and 24/7 customer support, you can be sure that your business will have everything it needs to succeed. So don't wait any longer — sign up today and start reaping the rewards of being a CanSpace reseller!